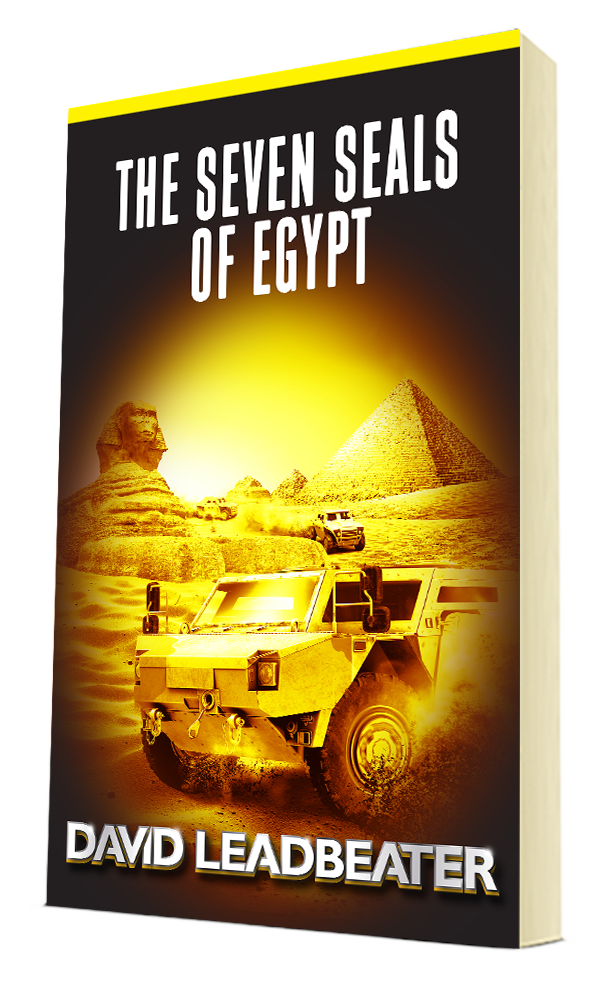 The Seven Seals of Egypt (17)
In Egypt, close to the Giza Pyramids, a newly discovered pharaoh's tomb is about to be opened to the public, setting in play a deadly, adrenaline-charged archaeological quest to find an ancient doomsday weapon.

Matt Drake and the team return amidst mounting danger, disavowed by America and now hunted by Luther: America's most lethal, old-school asset, a man saved only for the most extreme missions. Dodging death, dealing with calamity, they pull together as only the SPEAR team can to solve the seven seals curse and prove their innocence to the President of the United States.

FrameHub—a toxic mix of the world's most potent cyber-criminals—form an alliance and pit three countries against each other, holding them to ransom; the losers to be hit in terrible, spectacular fashion by virtual warfare, their infrastructures shattered.

Forced to work on their own, Matt Drake and his team must rely on their extraordinary—and expert—set of skills to survive the scorching sands of Egypt; battles in the Valley of the Kings, at Luxor, Thebes and Giza; and the most severe and excessive arena combat they've ever witnessed, to prevent the doomsday weapon falling into the nightmarish hands of rogue nations, terrorists and worse.

Bit by bit, they begin to understand that there is a deeper, more insidious power at work behind their disavowing; a power that runs deep inside America and its highest levels of government that has also burned dozens of other Special Forces teams, a power determined to gather all the weapons of the gods together for one final strike.
UK
US