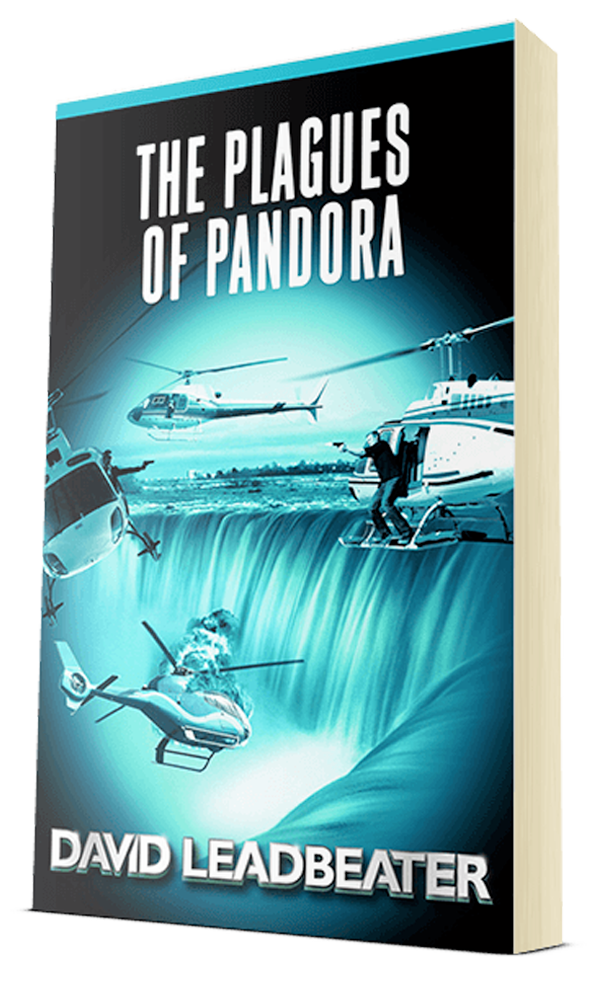 The Plagues of Pandora (9)
The Plagues of Pandora is the outstanding new Matt Drake adventure from Kindle international bestseller David Leadbeater

Featuring characters from the Matt Drake, Alicia Myles and Disavowed series, this is his first 'crossover' event.

In London, Paris and Los Angeles old plague pits are being raided by a deadly new enemy intent on world domination. When the history of the Greek gods and Pandora's Box is added to the mix Matt Drake finds himself embroiled in a brand new, action-packed archaeological mystery.

From Mount Olympus to Washington DC, Drake's wildest adventure yet unfolds as he chases down a new form of bubonic plague, finally culminating in a high-stakes finale in Niagara Falls, where the three greatest military teams alive join forces to take on an army of enemies and prevent the unleashing of an ancient and terrible disease.

The fate of the world hangs in the balance. . .
Amazon UK
Amazon US