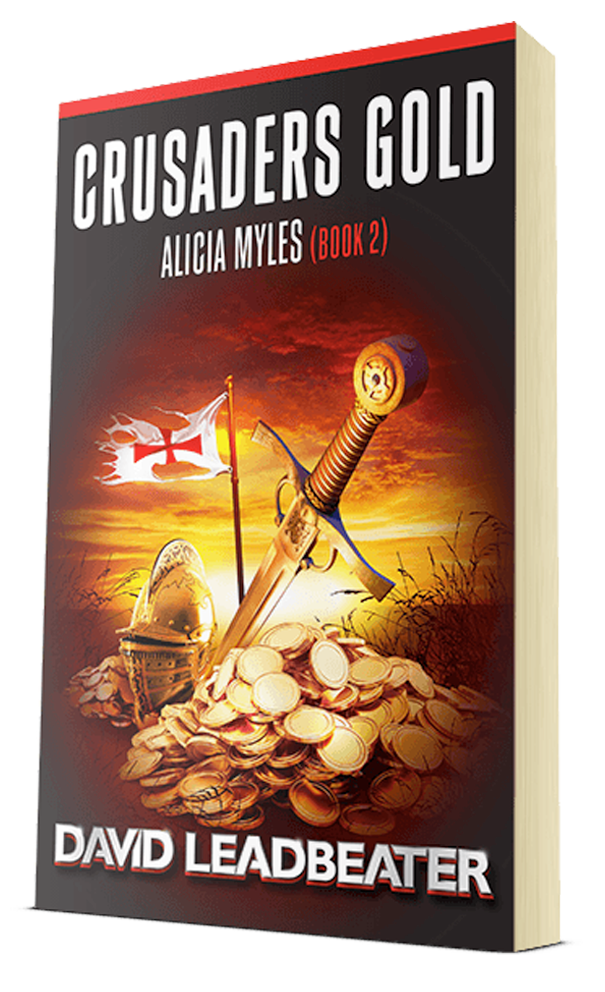 Crusader's Gold (Alicia Myles Book 2)
It's a bad girl's world, sweetie, and I'm way badder than you.'

Crusader's Gold is Alicia Myles' second outing with the Gold team, and brings her up against two ruthless new enemies. Kenzie is an ex-Mossad relic smuggler without an ounce of conscience. Daniel Riley is the worst of Michael Crouch's past: a British soldier become a terrorist.

Thousands of years ago two great treasures were lost, beginning their fateful and blood-soaked journey through history. Contested for and owned by emperors, kings and generals they became legendary playthings for the rich.

Now, as new clues are unearthed and a quest undertaken, Alicia and her team must embark on their most puzzling, dangerous and action-packed adventure yet. From Istanbul and the Hagia Sophia to Venice, from the Louvre to London's Hyde Park, they battle two enemies as they pursue an ancient trail that leads to the greatest single lost treasure in history.
Amazon UK
Amazon US