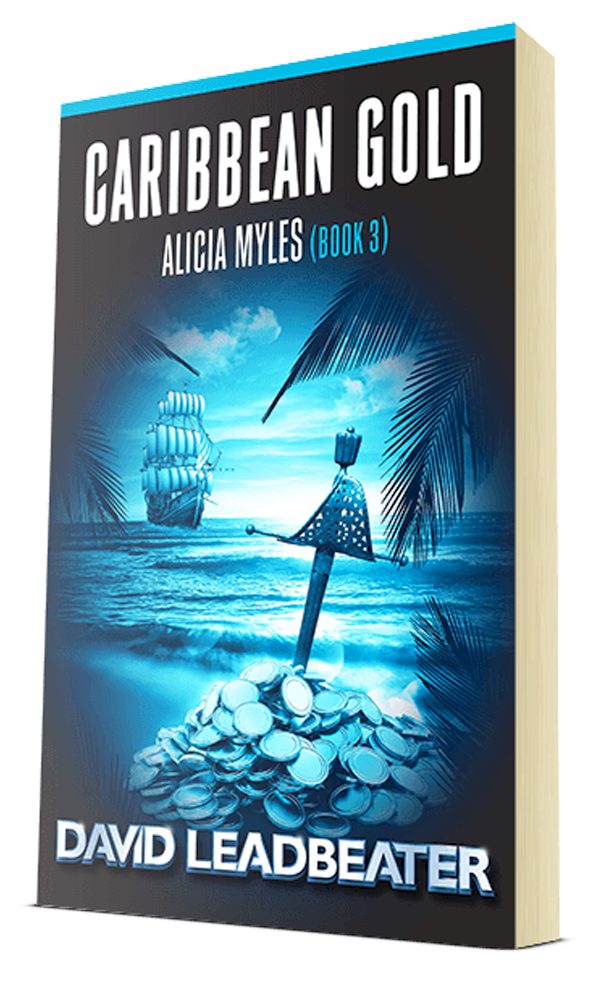 Caribbean Gold (Alicia Myles Book 3)
The third thrilling archaeological adventure with Alicia Myles from No.1 bestselling Amazon author, David Leadbeater.

Full of intense action and rich pirate history, Alicia Myles and the Gold Team follow four-hundred-year-old clues in their search for the long-lost treasure hoard of the fabled pirate, Captain Henry Morgan.

An explosive quest takes them from Port Royal to Haiti, Panama City, and to an unknown island in the center of the Caribbean in pursuit of not only gold, but also a ruthless mercenary team led by an ex-SAS soldier and an army of modern-day cutthroats.

With the clues unfolding and the treasure almost in sight, the greatest quest and the most dangerous battle of the Caribbean truly begins . . .
Amazon UK
Amazon US