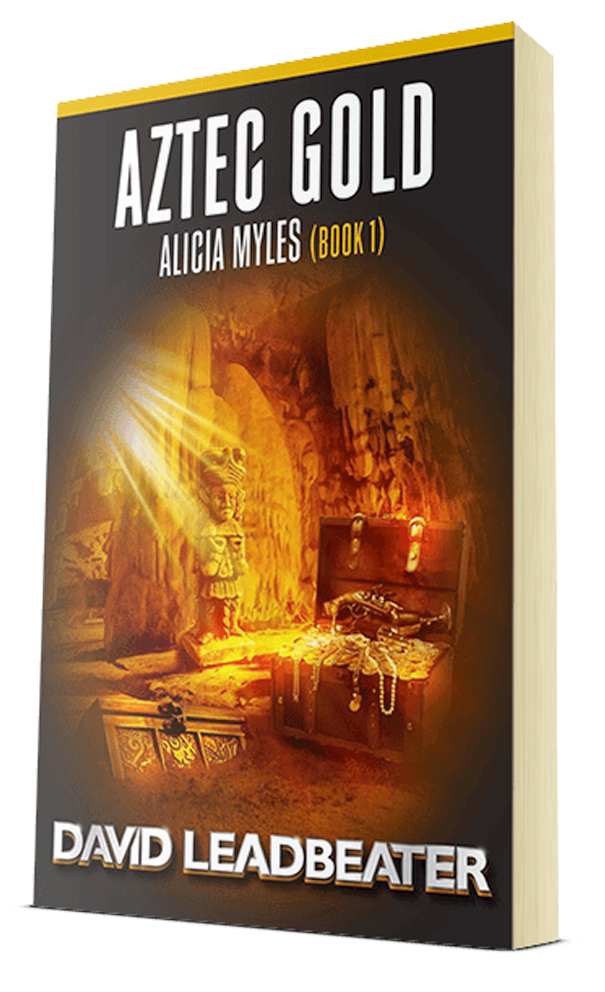 Aztec Gold (Alicia Myles Book 1)
ztec Gold, starring Alicia Myles, the tempestuous heroine of the bestselling Matt Drake novels, kicks off a rip-roaring new archaeological adventure series from David Leadbeater.

One of the world's most famous treasures, hunted for over 500 years. . .

The legendary Aztec Gold, a nation's greatest prize and possession, spirited away from under the noses of the conquering Spaniards, finally comes within reach when an old mystery is solved and new clues arise.

An all-action mission against deadly enemies. . .

With the treasure map in their possession and the mysterious clues to the legendary Wheel of Gold – the inspiration for the fabled Pieces of Eight – waiting to be solved, soldiers, friends and enemies set out on a thrilling quest to find the hidden tombs and a fortune in gold and jewels. From Mexico to Arizona and Nevada, and in style of the Matt Drake series, the action comes fast and furious as Alicia's new team chases one of the most sought-after prizes in history.
Amazon UK
Amazon US